If you have unfiled tax returns, owe back taxes to the IRS or Indiana state, a reasonable solution can be obtained.  I help clients resolve tax disputes and controversies with the IRS and Indiana state and assist with tax appeals.  I also provide tax consulting services to U.S. and foreign businesses and corporations.  My mission is to provide exceptional legal representation and tax advisory services at affordable rates.  I will work with you to lower or eliminate your tax liability through effective representation and by utilizing IRS programs such as Offer in Compromise.  I will negotiate with the IRS or state taxing authorities on your behalf to release any tax liens, tax levies or property seizures.
There are many legal strategies involved in estate planning, including wills, revocable living trusts, irrevocable trusts, durable powers of attorney, guardianship, and health care documents.  New clients often say they do not have an estate plan.  However, in the absence of legal planning otherwise, their estate will be distributed after death according to Indiana's laws of intestacy.  A properly drafted estate plan will replace the terms of the State's plan with your own.  I will evaluate your assets, liabilities and wishes in order to create a customized estate plan that meets your specific needs using the appropriate legal tools.  Start planning for your family's future today.
In today's economy it is not uncommon for Indiana residents to face difficult times financially.  For various reasons you may be dealing with wage garnishment, tax liens, foreclosure and automobile repossession.  It is important to know that no matter how difficult your financial situation seems, there is an effective way to address it.  You may be able to obtain financial relief by filing for Chapter 7 or Chapter 13 bankruptcy.  I will gladly discuss your eligibility for bankruptcy and educate you about different types available for individuals and married couples.  I will carefully review your assets and debts to determine which chapter will provide the relief you need.  If you need a fresh start on life, there is no reason to wait any longer.
Hiring a family law attorney requires investing in a partnership to understand your legal matter and goals when it comes to divorce, child custody, and spousal support.  I am committed to protecting and enforcing your legal rights from beginning to end.  For every client, I provide the same level of service and advocacy that I would expect and demand for my own family.  I understand that life changing events such as divorce can be very difficult, but when agreed, it can be a very effective way to resolve your issues without an unnecessary fight and significantly save on legal expenses.  I will gladly meet with you to find a path to resolve your legal issues and help you start a new chapter of your life.  When you need a family law attorney, including assistance with a divorce or custody, call me for a free consultation.  I will work hard to find solutions that deliver results.
Every year, countless individuals and families immigrate to the United States in hope of a better life.  Whether you came for work, to pursue education, or to find a stable living situation, it is important for you to know you have legal rights as an immigrant.  A qualified immigration attorney can make it possible for you to fulfill your dream of living in America or help you obtain citizenship once you arrive.  I help families achieve the American dream, and I want to make your green card, visa, or citizenship application successful.  I understand the complex details of immigration law and help people from all over the world make the great state of Indiana home.  If you are interested in learning more about what I can do for you, consider sending me a message online or calling my office.  There is no reason to wait any longer to take action.
The Keuling Law Firm
The mission of the Keuling Law Firm is to provide each client with the best possible legal representation at a fair cost.        The vast majority of clients are people with complicated and difficult matters who have been dissatisfied with their previous attorneys.  I take great pride in the high levels of competence, creativity, and integrity of  my work.  I make it a top priority to promptly return clients' calls, reply to emails, and deliver a high quality, cost-effective work product.
I understand how overwhelming the legal process can be for many families.  I am committed to protecting and enforcing clients' rights, resolving conflicts, and solving problems.  However, when disputes cannot be resolved and court becomes unavoidable, I work hard to achieve the best possible results for my clients.  I look forward to serving you and building an enduring professional relationship.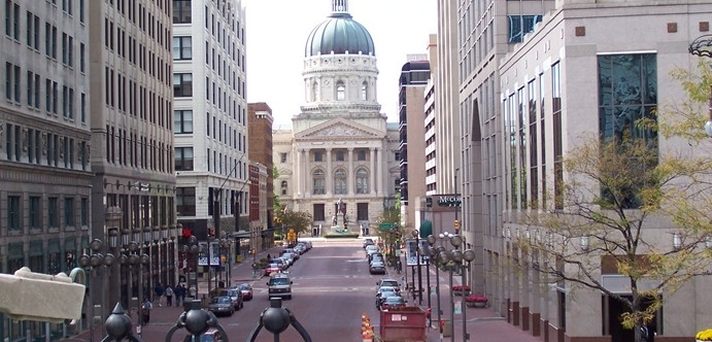 Schedule a Consultation
Call today for a consultation.